GET DOWN TO NORTH END PUB for FREE FREE FREE Pinball night! We have 20+ machines available with about half of them for free play every Wednesday.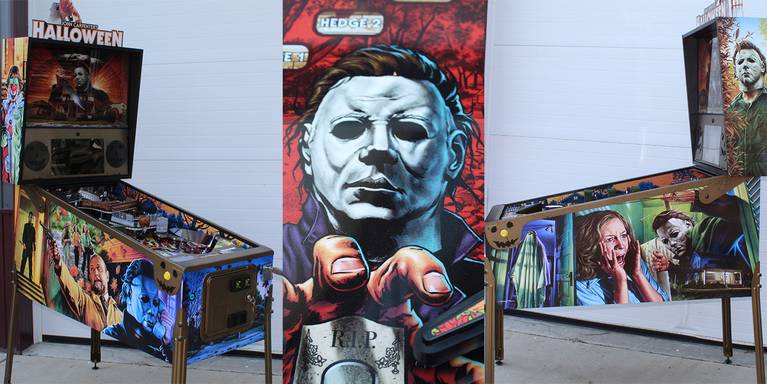 You can even check out the brand new Halloween from Spooky Pinball! Our machine is one of the first in public anywhere in the country and so far it seems to be a huge hit! The game is brutal and tough just like Michael Myers, but loads of fun!
Tomorrow on Thursday night at 8:30 PM we have week 4 of our league season! Anyone is welcome to come out and play in our league! It is a lot of fun hanging out with friends, or making new ones as you play a few pinball games each and every Thursday night!
Lastly it is TOURNEY WEEK! This Sunday at 3PM come on out and play in our 4-Strikes tournament! No entry fee, just need quarters for the machines! We start the tournament at 3 PM and have all the football games playing on the tvs both in the bar and in the bowling alley!
Don't forget to pick up one of our sweet new t-shirts or sweatshirts from Silverball Swag!
We just added our spooky season design last night!
And we have our sweet Godzilla vs North End Pub design available as well to celebrate the newest machine headed to the bar in the next few weeks GODZILLA!!!